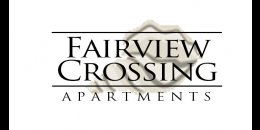 FAQ
Q: Why should I live at Fairview Crossing?
A: We are a family company that own and manage quality communities in convenient locations throughout Idaho and Utah for individuals, families, students, and seniors at the lowest cost-per-square-foot. We make sure to have caring on-site management and maintenance teams dedicated to fulfilling the needs of our residents.
Q: Do you allow pets?
A: We are a petfree community but allow service and companion animals with the right papers.
Q: Is there extra storage available?
A: Each apartment includes a storage closet off the patio as well as closets throughout the apartment home.
Q: How long does the application process take?
A: Typically, it takes one day to process an application. We verify credit history, employment, income, rental history and perform a background check for all applicants. The length of time to process depends on how quickly we can get this information from outside parties. You can expedite the process by filling out the application completely and providing copies of your 2 most recent paycheck stubs.
Q: How much is the application fee?
A: The application fee is $25.00 per person. All individuals over the age of 18 who will live in the apartment must complete an application.
Q: Where do I pay rent and what form of payments are accepted?
A: We are excited about our easy on line payment system which gives you one less thing to worry about each month. You may also pay rent by check, money order, or debit card in the leasing office. Our dropbox is not intended for payments.

Q: Who do I call if I have a maintenance issue?
A: Please call the leasing office for all maintenance issues at 208-373-7744. Provide your name, apartment number, phone number, a description of the issue, and whether we have permission to enter if you are not at home. If you have a maintenance emergency after office hours, you can call the office to reach our answering service.
Q: Do you have a top ten list for why people should choose to live in a Triton Community?
A: Yes, here it is:
The novelty of having a bedroom that is the exact same size as your bed is beginning to wear off.

Two words- "Covered parking."

Two more words- "Putting Green"

You can choose from 1,2,3 bedroom apartments AND luxorious 3 bedroom townhomes.

Your co-workers will think you`re rich when you tell them you are going home for a workout and a soak in the 12 ft Jacuzzi.

Our monthly resident newsletter is great for lining birdcages.

You have better things to do than shovel snow and pull weeds.

We have those cool playground sets you wish had been around when you were a kid.

The cable is pre-wired forThe Bachelor.

We want you to live and enjoy Fairview Crossing a long time.