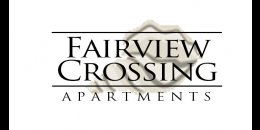 Your Review
Submit a Review

Resident Reviews
Fairview Crossing
|

Recommended: Yes
Neighbors can be loud but otherwise a good place to live|Recommended: YesThe apartment itself is very spacious and has lots of room to store things. While the neighbors upstairs can be very loud at times to the point where we can hear everything , most often it is pretty quiet. The quality of the apartment I would have to say is better than some others I have lived in and for this I am grateful. I will say though that it is weird having the dryer to the left of the washer, but that is not a huge deal. Overall, Fairview Crossing is a nice place to live.
Quiet and secure.|Recommended: YesIt's one of the quieter complexes based on it's size. I haven't had any issues in 2 plus years.
Fair price, clean environment. Top notch staffings.|Recommended: YesFeel like home.
Love|Recommended: YesI absolutely adore this place. Never have had an issue with someone parking in my spot. There's no wild and crazy parties keeping my family up all night. The staff is always very helpful and kind. The maintenance gentleman makes sure anything is fixed in a very timely manner. It's a very safe and quiet hidden secret of a place.
Good place|Recommended: YesThe location of this apartment is really good. The covered parking is free. The community is clean and well-organized.
It's Fantastic|Recommended: YesTop floors are quiet and I can't tell others are there. Parking usually isn't a problem and the staff are really helpful and responsive.
Wonderful place|Recommended: YesVery quiet, amazing staff, love the area.
Decent place to live|Recommended: YesIts a good location. Easy access to shopping, and freeway. Great place to live. Overall residents are maintained nicely and pool, gym, office have decent access for use. Recently some of the peole moving in have created more trash and debris gunking up and dirtying stairs and side walks and having no real concerns for others around them. Facilities does there best to resolve cleanliness but some people just dont care. However usually mostly people are friendly and care about the community and try to make it a nice place to live.
Overall, great place to live|Recommended: YesEntire staff is friendly and they do a great job ensuring the apartments are well managed.
Good price. Being on the third floor sucks though|Recommended: YesIt's decent a little outdated. Definitely not enough storage especially in the kitchen.
Clean, Affordable, Park Like Setting|Recommended: YesA very nice place to live.
Wonderful apartment complex to live in|Recommended: YesI love it here I've been here over 5-years now and while the apartments may not be the cheapest, the rent is comparable to other apartments, overall the Boise rent market is not the best place to have to find apartments for rent. The complex is in a very convenient location, all shopping is within walking distance, and I'm only 5-minutes from work which is great. The condition of the apartments is good and the grounds are well kept. Maintenance issues have always been handled promptly, my issues only have been an air-conditioning issue, and a popped circuit breaker for me. I was living in a second floor apartment and had the unfortunate accident of breaking my hip, I was able to work with the management team and get myself moved into a ground floor apartment before I was discharged from the hospital. This is just one example of how they work with you to make sure you are happy.
Wonderful apartment community|Recommended: YesFairview Crossing are great apartments Location is perfect for me, grocery, drug, and hardware stores are within walking distance, and I'm less than 10-minutes from work. The apartments are in very good shape and any issue is answered promptly. The complex sits back far enough away from Fairview and Milwaukee that you don't hear the traffic. It's very quiet.
The Best People|Recommended: YesAmazingly convenient, and incredible staff. We love living here.
The views and opinions expressed herein are solely those of the original authors and other contributors. These views do not reflect the views of Fairview Crossing, its owners, managers, agents, employees or content providers. No representation or warranty, express or implied, is made or given by Fairview Crossing, its owners, managers, agents, employees or content providers regarding safety, accuracy, completeness or suitability of the information or material expressed herein for any particular purpose